Founded in 1834, Wake Forest University is a private university located in Winston-Salem, N.C., with more than 8,000 students. The undergraduate population of more than 5,200 hails from 49 states and more than 50 foreign countries.
Ours is a vibrant and diverse academic community in which students pursue learning in one or more of the 45 majors, 60 minors and additional programs we offer within our six colleges and schools.
In September 2020, U.S. News & World Report ranked Wake Forest as one of the top 30 National Universities for the 25th consecutive year. In addition to the overall standing of 28th place, Wake Forest stands at 24th for Best Value.
More facts at a glance about Wake Forest University are provided below.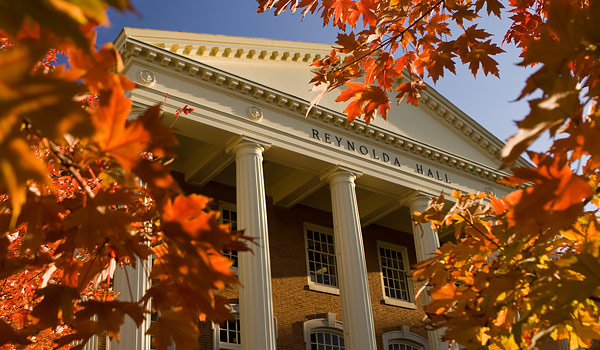 The Basics
Founded: 1834 (Wake Forest, NC)
Relocated: 1956 (Winston-Salem, NC)
School Colors: Old Gold, Black
Type: Private
Motto: Pro Humanitate (For Humanity)
Campus Size: 340 acres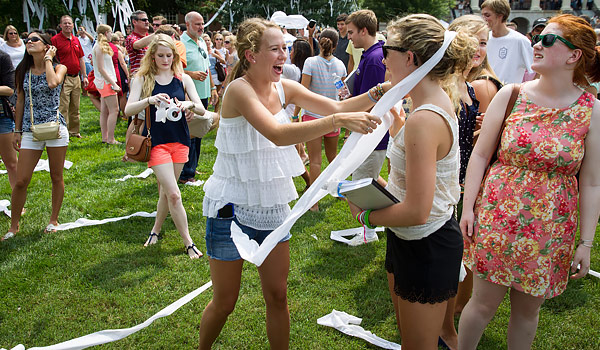 Who We Are
Enrollment (2020-21): 8,789 (5,441 undergrad, 3,348 graduate)
49: States represented in undergraduate population
51: Foreign countries represented in undergraduate population
30%: Ethnic diversity
6,281: Full-time faculty and staff*
*Includes Reynolda Campus and Medical Center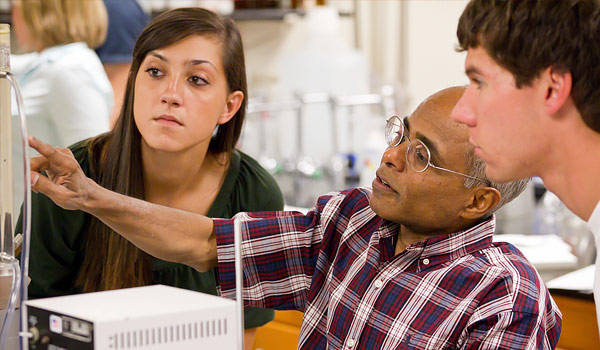 How We Learn
45: Majors offered (Undergrad)
60: Minors offered
6: Colleges and schools
11 to 1: Student : Faculty ratio
99%: Portion of all undergraduate classes with fewer than 50 students
61%: Portion of Class of 2018 graduates who studied abroad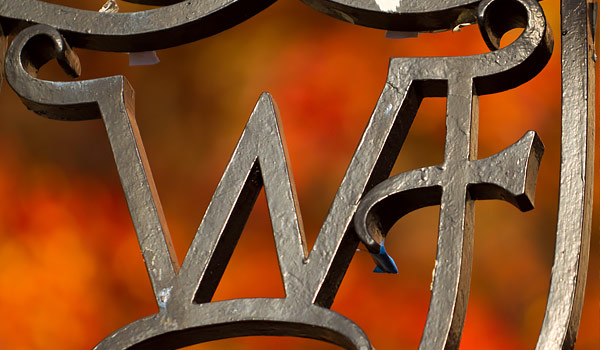 How We Rank
#28: Best National Universities*
#24: Best Value*
#33: Study Abroad*
#41: Undergraduate Business Programs*
#1: National rank in Fall Campus Beauty
*U.S. News, Sept. 2021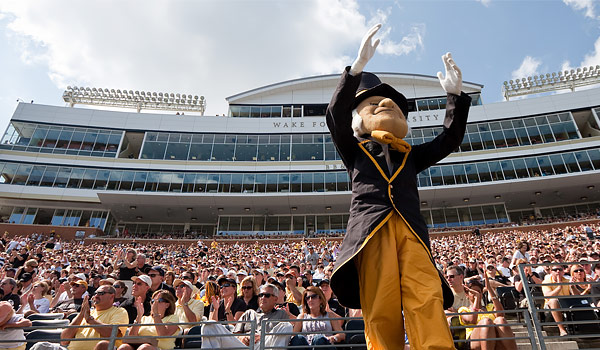 How We Play
Division: NCAA Division I (Football Bowl Subdivision)
Conference: Atlantic Coast Conference (ACC)
Nickname: Demon Deacons
8: NCAA Championships
95%: Student-athlete graduation rate as measured by the NCAA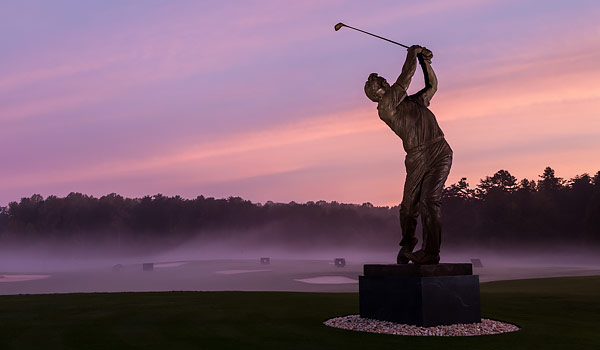 Who We Become (Alumni)
72,452: Living degree recipients
50: U.S. states in which they live
40%: Portion who live in North Carolina
103: Foreign countries in which they live
Notable Alumni: Richard Burr ('78): Tim Duncan ('97); Robert Ehrlich (JD '82); Charlie Ergen (MBA '76); Emily Giffin ('94); Kay Hagan (JD '78); Thomas Marshburn (MD '89); Arnold Palmer ('51); Chris Paul ('07)

Pro Humanitate
It's about us, and the greater meaning of what it means to be human. Our motto, Pro Humanitate (For Humanity), is a calling to use our knowledge, talents and compassion to better the lives of others. It can mean donating time and resources to our communities or simply a lifelong commitment to pursuing our best self. No matter your personal interpretation, it's an opportunity to leave the world better than we found it.