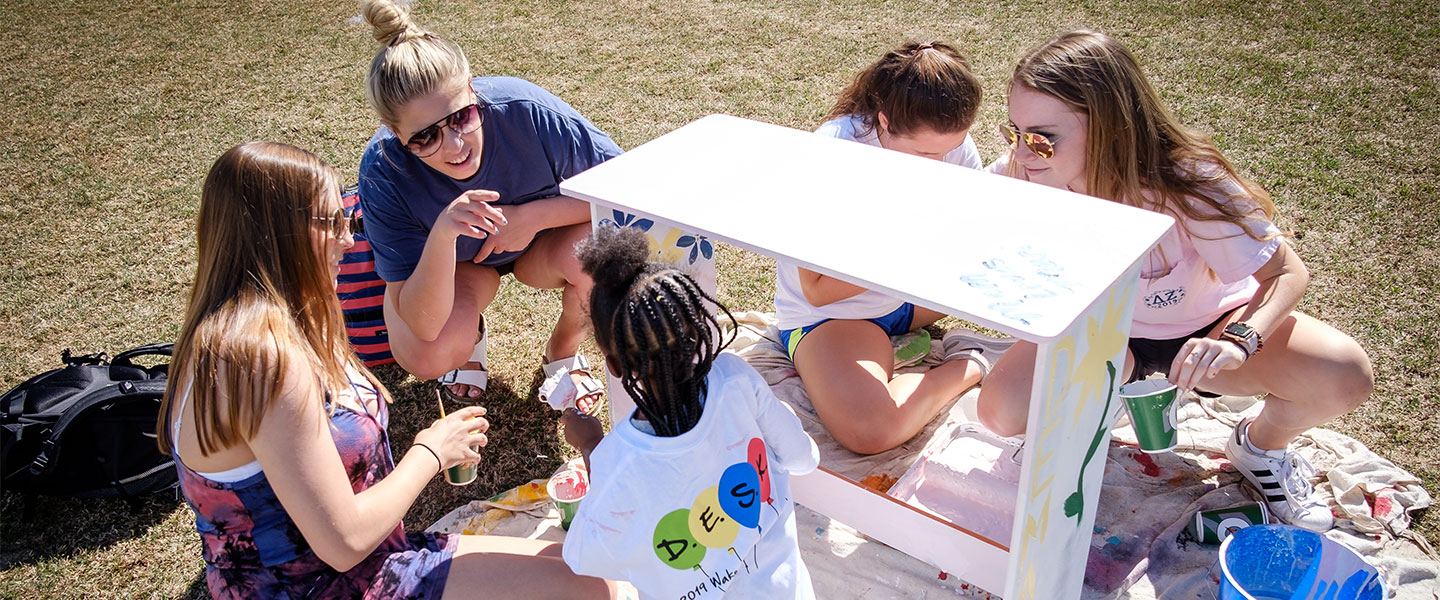 Our motto, Pro Humanitate (For Humanity), is a calling to use our knowledge, talents and compassion to better the lives of others. It's about us, and the greater meaning of what it means to be human. It can mean donating time and resources to our communities or simply a lifelong commitment to pursuing our best self.
No matter your personal interpretation, it's an opportunity to leave the world better than we found it.
The Office of Community Engagement offers students, faculty and staff many opportunities to put Pro Humanitate in action.