The Slavery, Race and Memory Project's Annual Colloquium serves as a unique opportunity for our academic and broader campus community to convene and explore the ways in which slavery, race, and memory intersect with our everyday lives.  This year's colloquium consists of two Keynote Lectures as well as three discussion panels.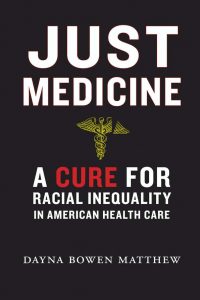 Dr. Matthew is a leader in public health and civil rights law who focuses on racial disparities in health care. Before this she was the co-founder and inaugural director of The Equity Center at the University of Virginia and as a member of the University of Colorado law faculty she was professor, vice dean, and associate dean of academic affairs; and held a joint appointment at the Colorado School of Public Health. Dr. Matthew is the author of the book, "Just Medicine: A Cure for Racial Inequality in American Health Care." She has had many public policy roles, and co-founded the Colorado Health Equity Project, a medical-legal partnership incubator. She also served as the senior advisor to the director of the Office of Civil Rights for the U.S. EPA and was a former RWJF health policy fellow in residence.
---
Dr. Matthew's lecture will include a brief Q & A session.  Please utilize the link to register for the webinar.
Library & Research Panel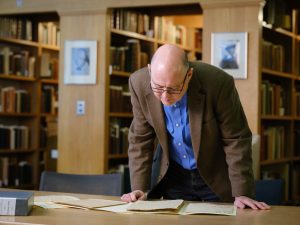 Monday, March 29, 2021, 2 pm
From the Wake Forest Museum on the Original Campus, the Special Collections located in Z. Smith Reynolds Library and the Archives and Library of Reynolda House, this panel will discuss the plethora of resources available to our learning community as well as the ways in which we can utilize them in the future.
Faculty Panel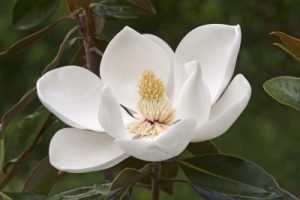 Monday, March 29, 2021, 3 pm
In an effort to bolster academic engagement across the University and its disciplines, Faculty Members will share their research and coursework as well as how it intersects with the ongoing efforts of the Slavery, Race, and Memory Project.
Student Panel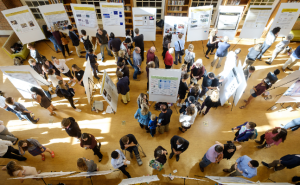 Monday, March 29, 4 pm
 Comprised of both undergraduate and graduate students, this panel will discuss the ways in which their coursework, travel experiences, and scholarship have engaged with the Slavery, Race and Memory Project.
Gigi Parent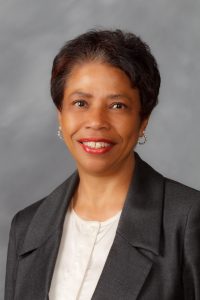 Wake Forest University
Director of Internship Development
BEM Program in the School of Business
Keynote Lecture: "Five Row: Reynolda's Lost Village"
March 29, 2021, at 6 pm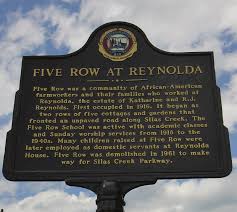 Five Row was an African American farmworker community parallel to Silas Creek. It was a community made up of around nine families and several unmarried farm employees. It was built by the Reynolds Family in conjunction with what would eventually be known as Reynolda House. The first family moved into Five Row in 1915. Five Row stood at the edge of the estate next to the quarry (Gillespie 2012: 245). The turn-off to Five Row would have been at the intersection of Reynolda Road and Silas Creek Parkway near the current entrance to Wake Forest University (Millhouse 2011: 112). Five Row was approximately a quarter-mile walk from Reynolda Village.
---
Mrs. Parent'ss lecture will include a brief Q & A session.  Please utilize the link to register for the webinar.